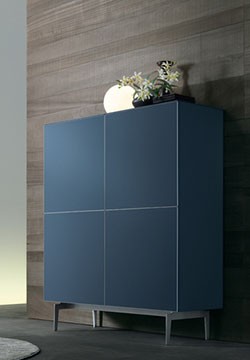 Cabinets
The aesthetics of the painted glass interprets the units for the living.
From the compositional versatility of the systems Self and Self up, able to create customized compositions in different sizes and configurations, to the sideboards Eileen and Eileen square: projects in which the design of the unit is reduced to its most essential geometry, enhanced by doors with sliding coplanar opening.
The exceptional variety of colors of the painted glass in gloss and matt finish, in 62 colors of the Ecolorsystem collection ensures the greatest freedom of stylistic interpretation.
design Giuseppe Bavuso
All details / Tous les détails